Simplify was founded in 2020 to make institutional-grade alternative strategies available to all investors through the low-cost and transparent ETF vehicle.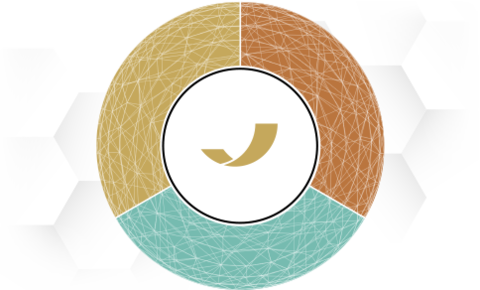 Alternative strategies can be a powerful way to improve portfolio risk-adjusted returns, but for decades these strategies have only been available to institutional investors, corporations, and the ultra-rich through hedge funds. This all changed in 2020 when the SEC announced rule 18f-4, allowing many of these strategies to be run inside ETFs, which are accessible to everyone. And in stark contrast to hedge funds, ETFs are fully transparent, trade throughout the day, do not charge performance fees, offer operational convenience, and are regulated by the SEC and FINRA to protect investors.
Alternative strategies can get complicated, and that is why we named our company Simplify. We prioritize simplifying the complexity of alternatives for our clients, focused on the education of how alternative strategies work and how they can fit into a traditional balanced portfolio. And sometimes it's best to learn about alternatives straight from the source, which is why we are committed to providing full access to our risk, research, and portfolio management teams to talk strategies, portfolios, and markets broadly. Finally, the right tools and analytics can go a long way when it comes to adding alternatives to portfolios, which is why we also focus intensely on software that can help our clients optimally and efficiently build and manage portfolios that include alternatives.